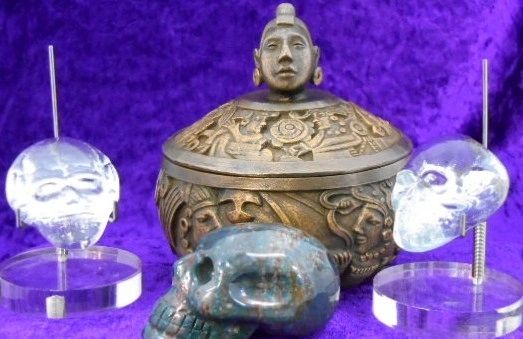 Crystal-Skulls-Mayan Home
Andara Obsidian are amazing crystals formed from the volcanic eruptions of Mt Shasta. Called 'Mono-Atomic' they are single colored according to the element gasses within. Beautiful! Rare!
The Mt Shasta Shambhala Center is also home to the 13th Crystal Skulls of the Maya, known as The Heart Of The Child. This sacred artifact is here to remind humanity at Mt Shasta that we must become as a little child to enter the new world kingdom after 2012, to trust and to prepare our hearts!
As such the Shambhala Center hosts many crystal skulls for sale and for activation.